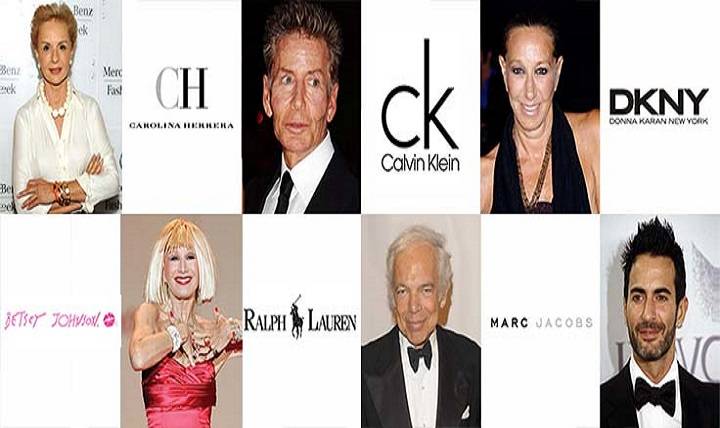 Being a fashion designer is a lifelong dream of many people. And fashion designers are one type of artist. The job of a fashion designer is to apply designs to clothes and accessories so that they look more aesthetic and classy. Unique designs enhance the natural beauty of any clothing or accessories. And fashion designers have to make sure that their plans follow the trend, culture, and many more things.
Top Five Fashion Designers In The World.
In total, there are five types of fashion designers. And the task of every kind of fashion designer is different. And every fashion designer is talented in their sides. And every celebrity has their fashion designer to enhance their appearance and style. There are some legendary fashion designers in the world. And people say that they all are the magician.
Coco Chanel
Coco Chanel was born in 1883. And she is a French fashion designer. And for almost six decades, Coco Chanel ruled the entire Parisian haute couture. She got all her fame because of her simple yet stylish designs. And her designs influenced women of all ages to wear clothing with simple techniques. According to her, "luxury must be comfortable, otherwise it is not luxury." And after all these years, people still agree with her thinking.
With time her fashion belief shook up the whole fashion industry. Some of her best innovations are "little black dress," costume jewelry, Chanel suit, and the quilted purse. Her fantastic journey ended in the year 1971. People still remember her because of her talent.
Calvin Klein
We all are aware of the famous brand "Calvin Klein." And the brand is named after the renowned fashion designer Calvin Klein. He was an American fashion designer. And he was born in the year 1942. And the brand Calvin Klein has been famous worldwide since 1968. The motto of Calvin Klein is "simple, comfortable but stylish clothe nothing over scale or extreme." He gained an incredible amount of fame for womenswear, menswear, cosmetics, designs for jeans and perfumes, bath". There are many other famous things by Calvin Klein.
Donatella Versace
Her full name is Donatella Francesca Versace. And she is an Italian fashion designer. Moreover, she is the vice president as well as the artistic director at Gianni Versace SpA. Her fashion sense brought many talented people to the industry of fashion. She was born in 1955.
Giorgio Armani
Another legendary fashion designer is Giorgio Armani. And he is also Italian. He was born in the year 1934. Giorgio Armani launched his label in 1975. And his brand was for both men and women. His fashion philosophy is " he wants to create a power suit for both men and women."
Ralph Lauren
Ralph Lauren is another famous American fashion designer. He is famous because of his elite American lifestyle. And Ralph Lauren is the creator of the renowned brand "Polo." During his career, he was always focused more on longevity, timelessness than fashion.
There are many other famous fashion designers. But the contribution of these legendary fashion designers will be remembered forever.